Posted by admin in
Games
on 04 29th, 2010 |
No Comments

An amazing price for this – the next best price is a whopping £32.00! Set in the shattered subway of a post apocalyptic Moscow, Metro 2033 is a story of intensive underground survival where the fate of mankind rests in your hands.
Game currently have the excellent "Mirrors Edge" on XBOX 360 for just £2.99. In Edge City information is heavily monitored, and agile couriers called Runners live on the Mirror's edge, transporting sensitive data away from prying eyes. In this seemingly utopian paradise, a crime has been committed, your sister has been framed and now you are being hunted.
For one day only (Monday 26th April), Zavvi have included Call of Duty: Modern Warfare 2 in their Mega Monday deal for just £17.95! Thats the cheapest price it has yet been. Unfortunately, it appears that it is only the Xbox 360 version and not PS3. Booooo!!!
A fantastic price for this – the full turntable set of DJ Hero on Nintendo Wii, including game, for just £38.72. Next best price is £44.99, and then £49.99. An absolute bargain!
DJ Hero for Wii £38.72 at Amazon
Step back into the beautiful and unforgettable world of Rapture in BioShock 2, the next installment in the franchise that has won more than 50 Game of the Year Awards and has sold more than 2.5 million units worldwide.
Play have a one day sale today (9th March 2010) across their product ranges, with some really good prices. Definately worth a look.
March Madness (9th March 2010) at Play
Finally, one of the biggest game releases of 2009 has started to drop to a reasonable price point after stubbornly remaining at over £30 since release. Now available at Play for just £24.99, which is almost £10 less than the next best price.
£24.99 at Play (Xbox 360) / (PS3)
Compare Call of Duty Modern Warfare Prices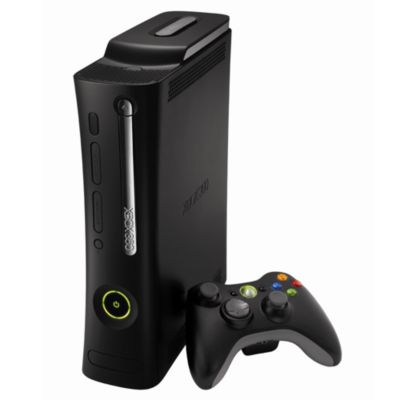 A superb price for Microsoft's Elite 360 console – complete with a 120gb hard disk. Listed on the Sainsbury's website at £159.99, however if you use code 6S2Q-24HD-4ULV at checkout, you will get a further £15 off.
£148.94 at Sainsbury's (Use Code 6S2Q-24HD-4ULV)
OK, in the current age of the console, not many people these days buy PC games. But there is definately a core of gamers who wouldn't trade in their PC for anything. And for those guys, this is a phenomenally good deal. Star Wars: The Old Republic is not released until October, but it's pre-order price is just £9.98 at Amazon! That's £20 cheaper than elsewhere!
Compare Star Wars Old Republic PC Game Prices
Well, that's a bit of a fib. Not EVERYTHING is a fiver @ Play. But everything's a fiver HERE. And some good deals to be had, not only on DVD's but on a whole range of stuff. Definitely worth a look.
The fantastic XBOX 360 Elite has never been cheaper – get the Elite Console in black with 120GB hard disk and 4 great games.
Halo ODST, Forza Motorsport 3, Gears of War II and Fable II come bundled.
Release on the 1st January 2010 from the creators of Devil May Cry and Resident Evil. Bayonetta is a free flowing over-the-top action adventure with extravagant weapons, demonic hair and savage grace of Bayonetta. Play as Bayonetta, a witch with powers beyond the comprehension of us mere mortals and face-off against countless angelic enemies, evil forces and giant sized foes in a game of 100% pure and unadulterated all-out action. Outlandish finishing moves are performed with balletic grace as Bayonetta flows from one fight to another. With magnificent over-the-top action taking place in stage that are a veritable them park of exciting attractions, Bayonetta pushes the limits of the action genre, bringing to life its fast-paced, dynamic climax combat.
Currently only £17.95 at Zavvi and Shopto.net.
Bayonetta on XBOX 360 and PS3 is the stylish new action game from the creators of Devil May Cry and Resident Evil. Bayonetta is full of free flowing over-the-top action, extravagant weapons, demonic hair and savage grace. Play as Bayonetta, a witch with powers beyond the comprehension of us mere mortals and face-off against countless angelic enemies, evil forces and giant sized foes in a game of 100% pure and unadulterated all-out action.
A great price for this – and it's balance-board compatible too! Take part in Alpine Skiing, ice hockey, speed skating, bobsleigh, figure skating and snowboard halfpipe plus a whole lot more.
10% off Xbox and Nintendo titles until 4pm on Sunday the 7th February.
Just click the link below and enter the code GAMES10 when placing your order before 4pm today to qualify for your discount.
Click Here to Claim your Discount at Zavvi
One of the most eagerly awaited titles of 2010 (so far) – Bioshock 2 Rapture Edition is available to pre-order from Zavvi for just £29.95. The Rapture Edition is a Zavvi exclusive, and includes the game and a hardcover book "Deco Devolution – The Art of Bioshock 2″.
Guitar Hero World Tour delivers more ways to play than ever before. Virtual musicians can live out their rock and roll fantasies by playing either a single instrument, or any combination of instruments, in addition to the full band experience.
In addition to all of the online gameplay modes from Guitar Hero III: Legends of Rock, Guitar Hero World Tour introduces Battle of the Bands mode which allows eight players to join online and challenge each other band-to-band to determine who is the best of the best. In the Band modes, up to four players can jam together, online or off, as they progress through the game, and in single-player Career Mode, players can jam on any of the instruments in branching venue progression enabling them to rock out in the order of their choice.
Biggest selection of on-disc music with 86 master tracks, including…
Airbourne – Too Much Too Young
Blink-182 – Dammit
Bullet For My Valentine – Scream Aim Fire
Creedence Clearwater Revival – Up Around The Bend
Foo Fighters – Everlong
Jimi Hendrix – Purple Haze (Live)
Joe Satriani – Satch Boogie
Linkin Park – What I've Done
Lynyrd Skynyrd – Sweet Home Alabama (Live)
Metallica – Trapped Under Ice
Muse – Assassin
Nirvana – About A Girl (Unplugged)
No Doubt – Spiderwebs
Ozzy Osbourne – Crazy Train
Sex Pistols – Pretty Vacant
Survivor – Eye Of The Tiger
Van Halen – Hot For Teacher
Willie Nelson – On The Road Again
Another Monday, and of course it's another Zavvi Mega Monday. Lots to report this week – Ratchet and Clank and Tropico on PS3 for £17.95, Terminator Salvation on Blu Ray for just £12.85, District 9 DVD for £7.85, Men Behaving Badly Six Pack for £16.95, Fringe Season 1 £17.85.
And of course, don't forget that you get a £5 voucher back for every £50 you spend at Zavvi.
The world's leading music game meets the greatest band in history! The Beatlesâ"¢: Rock Bandâ"¢ gives fans what they've been waiting for: a chance to experience the Beatles' legendary story from the inside. You won't just watch and listen as the Beatles make rock history, create landmark records and conquer the world – for the first time, you'll be part of the band . . .
PS3 Beatles Rock Band GAME ONLY
Here's a pretty awesome deal for anybody wanting to get on the HD gaming bandwagon. Get the Xbox 360 Arcade (the one without a hard disk) with 2 Wireless Controllers and 3 games for just £109.97? That represents fantastic value. Simply add the console, the Wireless Entertainment Pack (containing the wireless controller, Lego Batman and Pure) and one of  Borderlands or Fifa 10 to your basket, and at checkout the total will be reduced to £109.97.